SPRINGFIELD — A huge blow to Illinois came during the week after Caterpillar Inc. announced its plan to move its headquarters out of Illinois.
While more companies make the move to other states, State Senator Dave Syverson (R-Cherry Valley) continues to promote legislation and policies that attract businesses to Illinois and has recently received an award for his pro-business voting record.
Also during the week, Illinoisans experienced the first heat wave of the summer.
Caterpillar headquarters leaving Illinois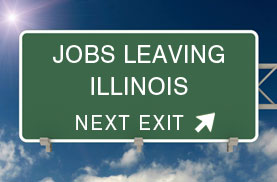 Born and bred in the Land of Lincoln, the long-time Illinois company Caterpillar, Inc. announced during the week its plan to move its headquarters from Deerfield, Illinois, to Irving, Texas. For Illinois, the announcement is devastating news, with an expected loss of about 230 direct jobs by the end of the year on top of indirect jobs and potential new job growth that could result from any expansion within the company.
The giant manufacturing company's move comes just weeks after another Fortune 500 company, Boeing, announced its plans to leave the state.
The Wall Street Journal reported that Illinois is among the states that has lost the most manufacturing workers in the last five years. Additionally, Illinois' unemployment rate continues to lag behind other states at 4.6 percent. The national average is at 3.6 percent.
Senator Syverson receives pro-business award

Senator Syverson has been named a Champion of Free Enterprise by the Illinois Chamber of Commerce for his contributions to the defense of free enterprise, and the furtherance of economic opportunities for all Illinoisans.
"A 'Champion of Free Enterprise' Award is given to the legislator that has shown leadership in supporting legislation and ideas designed to strengthen Illinois' jobs climate. It is an honor to know my efforts on behalf of the job creators in northern Illinois have been rated so highly by the Illinois Chamber," said Sen. Syverson. "A strong jobs climate helps all Illinois residents."
"Senator Syverson has been a trusted leader in the Senate and as business owner himself brings expertise that has been invaluable in representing the concerns of both business and taxpayers," said Illinois Chamber President and CEO Todd Maisch.
The Illinois Chamber is the largest business voice in Illinois representing a variety of businesses from small entrepreneurs to large international companies located in every community in Illinois.
Summer heat is here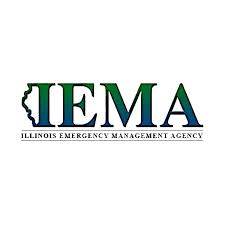 Illinois was under a heat advisory much of the week and will continue to see those high temperatures continue into next week.
The Illinois Emergency Management Agency is offering tips to help everyone stay safe when temperatures rise, including:
Keep hydrated and avoid alcohol and caffeinated beverages.
Wear lightweight, loose-fitting clothing and stay out of the sun when possible.
Avoid strenuous activities.
Check on your neighbors, particularly older residents, and make sure they are OK.
Additionally, there are currently six cooling centers open across Illinois that provide residents with a place to cool off. Check with your local municipalities for local ones in your area.