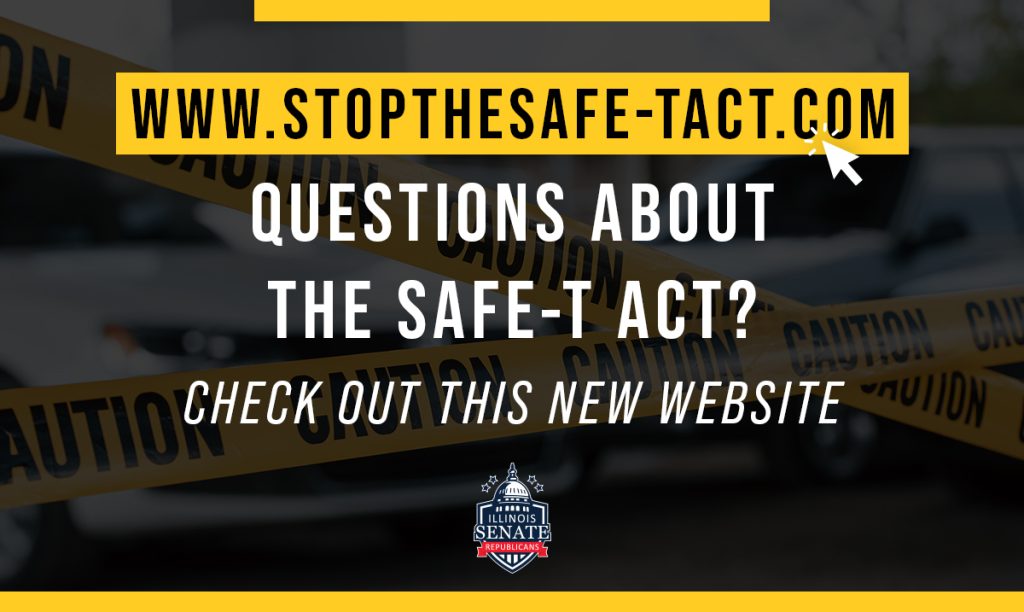 SPRINGFIELD – Legislative changes to the SAFE-T Act do make some needed improvements to the controversial new law, but do not fully address the front-line concerns of public safety personnel tasked with protecting Illinoisans, according to State Senator Dave Syverson (R-Cherry Valley).
House Bill 1095 was approved by a strictly partisan vote of the Senate on Dec. 1. The legislation now moves to the House of Representatives for further consideration.
"State's attorneys and law enforcement personnel from across Illinois have talked for months about how their work – and the ultimate safety of their communities – will be threatened when some provisions of the state's controversial overhaul of its criminal justice system take effect next year," Syverson said. "Making a bad bill 'less bad' is certainly not the complete answer. The SAFE-T Act should have been repealed and lawmakers focused more on protecting the innocent public as opposed to expanding rights of criminals. The minor fixes or improvements in House Bill 1095 do not address the large underlying problems and concerns with the SAFE-T Act."
The SAFE-T Act is a major criminal justice rewrite that was passed despite bipartisan opposition in a late-night lame-duck session January 13, 2021. Signed by Gov. JB Pritzker on February 22, 2021, the SAFE-T Act empowers criminals by making it harder to arrest violent offenders and keep them off the streets. Some of the especially controversial provisions, like ending the system of cash bail, were to take effect Jan. 1, 2023.
"I am proud to stand with our local law-enforcement, and on the side of protecting our families. We need to be very clear that voting for this fix means you are supporting the underlying bill," Syverson said. "It is like painting over a rotting wall. The changes might make it look better at first but eventually, the end result of the SAFE-T Act is that Illinois families will be less safe in their own communities."
Syverson says the Safe-T Act also increases both costs and requirements on police departments, meaning that many communities would likely see cuts to their local police departments, higher property taxes, or a combination of the two.