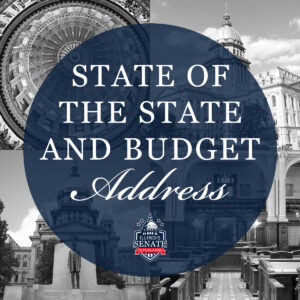 SPRINGFIELD – State Sen. Dave Syverson (R-Cherry Valley) released the following statement after Gov. JB Pritzker delivered his annual Budget Address to a joint session of legislators Feb. 15 in the House of Representatives at the Capitol.
"Gov. Pritzker has been able to balance the state's budget the last two years with the help of billions of federal tax dollars that are now ending," Sen. Syverson said. "Yet even with a looming economic slowdown, his spending proposal for next year seeks to increase permanent spending by $3 billion. That, by any financial measurement, is not sustainable and means Illinois' working families will be facing a major tax increase very soon."
As the legislative budget process gets under way, Sen. Syverson says he stands ready to work with lawmakers on both sides of the aisle to make the tough decisions necessary to pass a truly balanced budget with structural reforms that will boost the economy and jobs.
Fiscal Year 2024 runs from July 1, 2023, through June 30, 2024.