SPRINGFIELD – The misplaced priorities of Illinois' Democratic leaders are now putting undue pressure on the state's budget, warns State Sen. Dave Syverson (R-Cherry Valley) as the costs of the state's free healthcare program for undocumented immigrants are spiraling dangerously out of control.
"We warned when they began this program over a year ago that Illinois would become a magnet as the only state to provide this free healthcare to undocumented immigrants. When the Majority Party first introduced this legislation last year, they said the cost would be less than $200 million and would be serving an estimated 10,000 undocumented residents, ages 42 and older," Syverson said. "By January, the Department of Healthcare and Family Services had adjusted their numbers upward to 52,000 participants at a cost of nearly $800 million. Then in a budget hearing on May 3, HFS adjusted their numbers upward again to an estimated 120,000 undocumented individuals to be covered by full Illinois taxpayer-paid healthcare at the cost of $1.1 billion. The program is exploding and will grow even faster when the federal Title 42 ends May 11 and a further surge of undocumented immigrants is expected."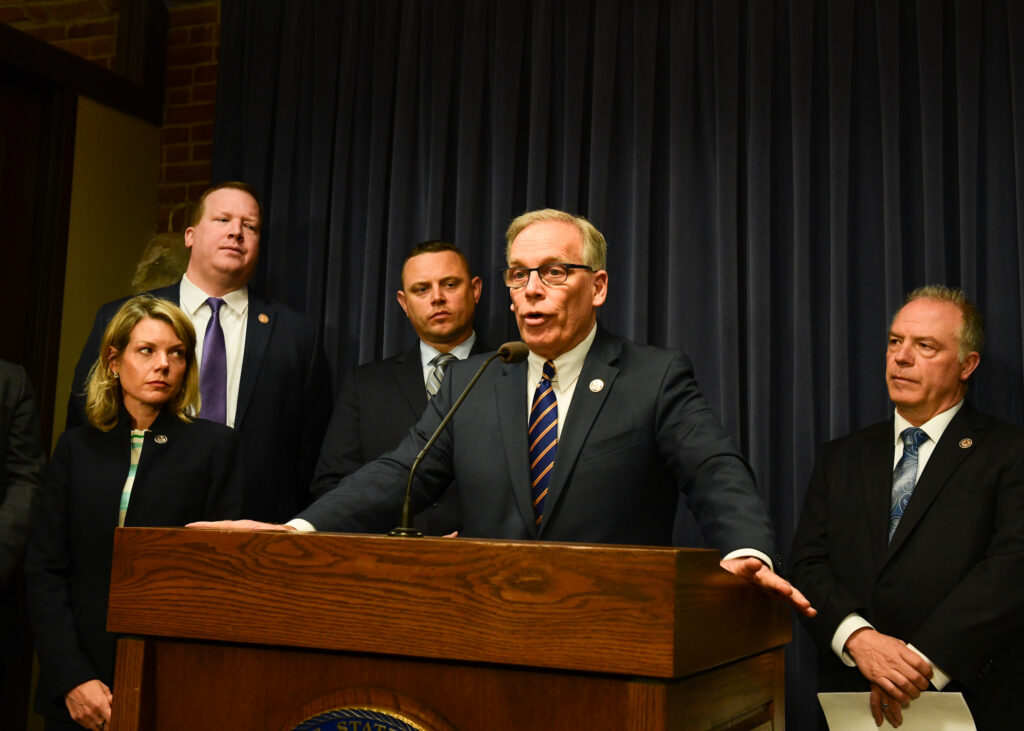 "When you are the only state offering free broad-based healthcare for undocumented immigrants, common sense tells you unhealthy people from around the United States and from other countries will come to Illinois for care. There are many concerns with the massive growth of this program, one of those being the spending pressures it will have on other programs that fund the most vulnerable in our population – persons with developmental disabilities and senior citizens," Syverson said. 
The 35th District Senator notes that while Illinois is poised to spend more than a billion dollars on non-citizen healthcare, the state is underfunding programs for the state's most vulnerable citizens. Illinois ranks 47th out of 50 states in funding community-based services for people with disabilities.
"Programs to help persons with developmental disabilities – whether in services, housing, or jobs programs – have been shortchanged for years, putting Illinois near the bottom compared to other states. Our focus as a state should be on taking care of our own citizens, especially the most vulnerable, before opening our doors to undocumented individuals from other countries and other states," Syverson said. "It is time for the ruling party to get their priorities in order and focus on making good on their promises to our Illinois citizens and taxpayers."
"Now that the door has been opened, the fix is going to be very, very difficult," Syverson said. "But the last thing we should do is further expand the program as was suggested by Democratic lawmakers in presenting Senate Bill 122 at the Senate Appropriations hearing May 3, which would expand the program even further to undocumented immigrants ages 19 and older – at an additional estimated first-year cost of $400 million, bringing the total cost of the program to $1.5 billion."