SPRINGFIELD – The Governor has released emergency rules on Illinois' out-of-control undocumented immigrant healthcare program, which continues to be the subject of controversy.
In other news, the preliminary May unemployment data is now available from the U.S. Bureau of Labor Statistics. Unfortunately, Illinois' ranking remains tied for the fourth highest state unemployment rate in the country.
With the dry and windy weather, several fire agencies throughout Illinois are advising caution when it comes to open burning, and a few have banned it altogether.
New Rule Attempts to Rein in Spending for Undocumented Immigrant Healthcare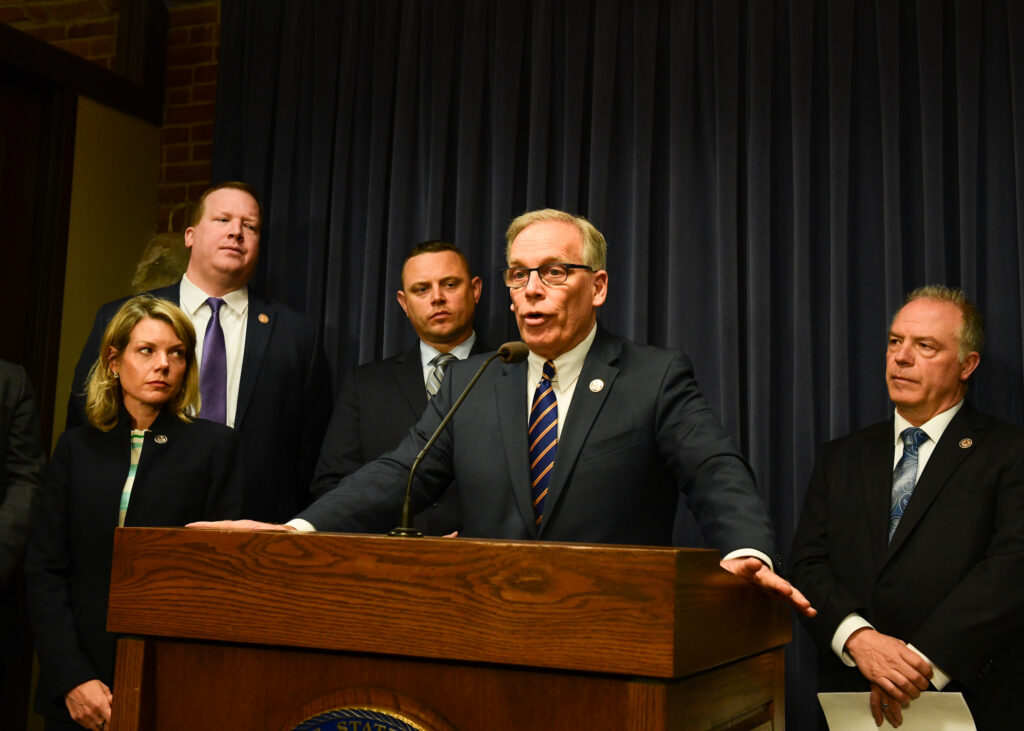 State Sen. Dave Syverson (R-Cherry Valley) says after months of Republicans calling attention to the increasing costs of Illinois' undocumented immigrant healthcare program, the Governor's Administration filed an emergency rule attempting to rein in state spending for the program, which had ballooned to more than $1 billion. Overall benefits to undocumented is a fast-growing part of the budget that has crowded out funding for many other vital benefits for Illinois' senior citizens and residents with developmental disabilities.
The new rule temporarily suspends new enrollment to the program beginning July 1. Then for those 100,000-plus participants who are grandfathered on the state's plan, it sets co-pays for patients. However, collecting co-pays from this population will be difficult and healthcare providers feel this is just a shift of cost from the state to local healthcare providers. Illinois has already sent a clear message to undocumented immigrants across the nation and the world that it is the best place to come for healthcare, says Syverson, who remains concerned about the costs this influx will continue to have on taxpayers.
Even with the new limits on the program, Illinois taxpayers are still forced to provide the best-in- the-nation healthcare to undocumented immigrants. Syverson says this group of individuals are still receiving better healthcare than Illinois residents on Medicaid and that the healthcare costs for this population are four times greater than a similar citizen on Medicaid as the program hardly receives any federal dollars.
The emergency rule filed last week became effective immediately. Additionally, an identical, permanent rule was also filed and will be taken up by the Joint Committee on Administrative Rules in the coming months.
Illinois' Preliminary May Unemployment Data Released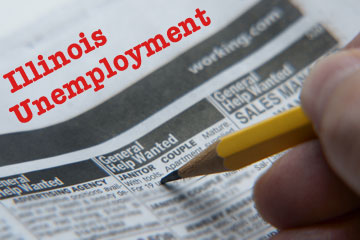 The U.S. Bureau of Labor Statistics has released the preliminary unemployment data from May, showing Illinois as having one of the highest state unemployment rates across the country. While there is no clear trend so far in 2023, the state measured 4.1 percent unemployment rate.
Illinois' rate falls on the higher end of the national unemployment rate spectrum, where the national average is 3.7 percent. Individual states range from 1.9 percent to 5.4 percent. Illinois is tied for fourth place with Texas and Washington.
Some Illinois Residents Under 'No Burn' Orders
The National Weather Service has issued an alert to Illinois residents that with the recent dry weather, the risk of widespread fires has also risen. As such, extra care is needed when it comes to fires, and several fire agencies around Illinois have announced "no burn" orders until further notice.
While these notices are mostly in Northern Illinois, all residents are advised to take caution when it comes to fires. According to fire departments, a "no burn" order includes open burnings, only excluding grills and small fire pits. Additionally, oftentimes cigarette smokers are also told to be cautious when it comes to disposing of their cigarettes and to remain vigilant about any sparks or ashes left unintentionally unattended.