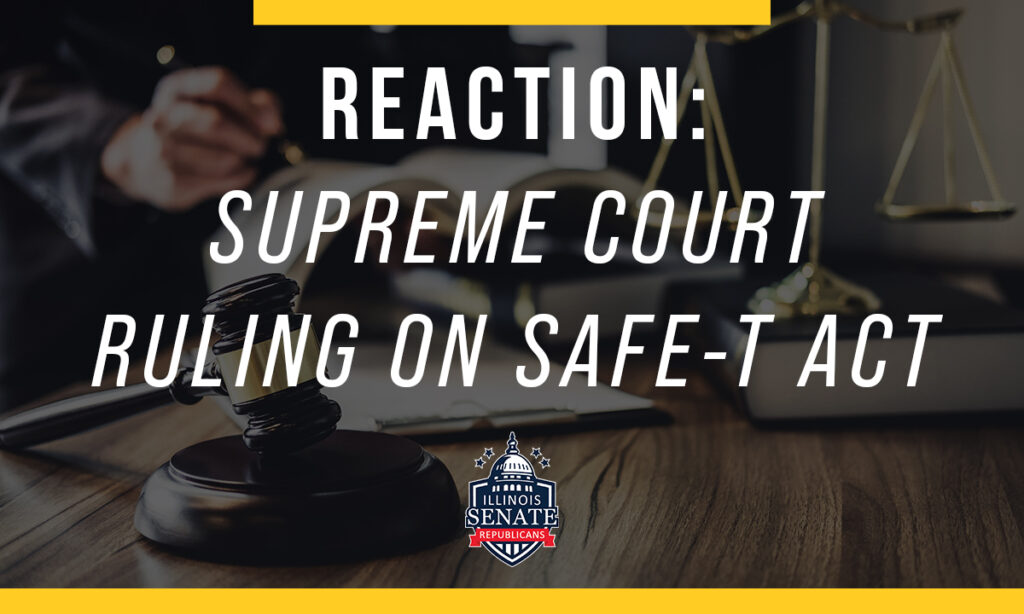 SPRINGFIELD – A July 18 ruling by the Illinois Supreme Court upholding the "no cash bail" provision of the SAFE-T Act is a disappointment, according to State Sen. Dave Syverson (R-Cherry Valley), who says he has never supported the controversial law or the way it was passed in Springfield late in the night without any input from law enforcement.
"State's attorneys and law enforcement personnel from across Illinois have stated in no uncertain terms that their work – and the ultimate safety of their communities – will be threatened by many provisions of this controversial overhaul of the state's criminal justice system," Syverson said, "With crime increasing across the state, eliminating cash bail just puts more criminals back on the streets."
"I am not surprised that the politically aligned Court would side with the Governor, but this is certainly not the ruling I had hoped for," Syverson said. "It clearly sends yet another message that there are limited consequences for committing crimes in Illinois."
Syverson noted that the SAFE-T Act will also increase costs on police departments and local governments, while at the same time reducing revenue by eliminating cash bail. This action will lead to fewer incarceration costs being paid by the criminals and will shift those costs to law-abiding taxpayers.