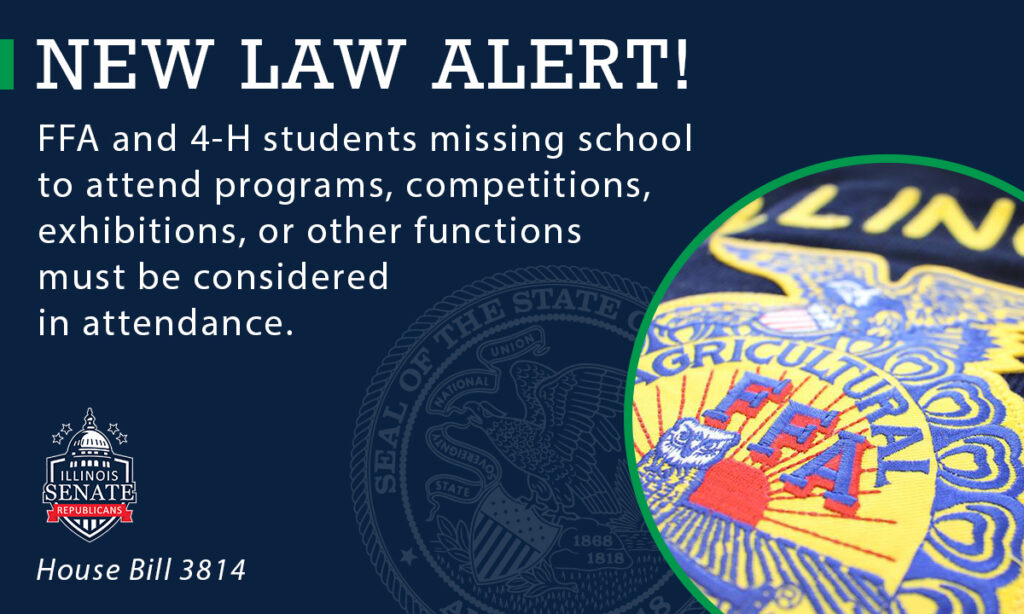 SPRINGFIELD – Illinois students participating in work-based learning activities such as 4-H and FFA events will be allowed to count these programs toward school attendance, under a new law cosponsored by State Sen. Dave Syverson (R-Cherry Valley).
"I am proud to have cosponsored House Bill 3814 to encourage Illinois students to pursue workforce and career development learning while in school. Learning that begins in the classroom can take many shapes as it is applied in the working world," Syverson said. "Supporting all educational sources and resources allows students to try on many career hats and explore different courses of study."
House Bill 3814 amends the Illinois School Code to allow students who miss traditional classroom days for work-based learning programs to have those events counted toward overall school attendance. Students' parents or legal guardians are responsible for obtaining assignments missed while the students were participating in eligible programs.
Syverson notes that work-based learning activities such as FFA and 4-H events encourage both urban and rural Illinois students to participate in hands-on projects across agricultural, STEM, and business development sectors.
House Bill 3814 was signed into law by the Governor Aug. 14.