SPRINGFIELD – A bipartisan bill that would have eased Illinois' four-decade-old ban on building new nuclear reactors has been vetoed by the Governor, setting up a potential override showdown.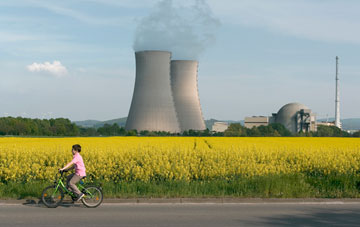 On Aug. 11, Gov. JB Pritzker issued a full veto of Senate Bill 76, which would have ended Illinois' decades-old ban on the construction of advanced nuclear reactors.
Senate Bill 76 garnered strong bipartisan support, receiving a 36-14 vote in the Senate and an 84-22 vote in the House of Representatives.
In response to the Governor's veto, proponents of Senate Bill 76 pointed out that the legislation was amended before its final passage to narrowly define what constitutes an advanced nuclear reactor using federal law with the intent that only small modular reactors could be built.
State Senator Dave Syverson (R-Cherry Valley) says this legislation would also have assisted in Illinois' ongoing energy goals to build a cleaner, stronger, and more robust power supply. "We know wind and solar are not the solution and will never be able to provide enough reliable or affordable energy," Syverson said. "Nuclear is clean, green, and provides the reliable energy the state needs to attract and keep employers."
Syverson says he hopes Senate and House leaders will allow the bill to be called for an override vote during the upcoming fall Veto Session.tate deal with the ongoing "brain drain" of young, talented high school graduates and help ensure that Illinois' workforce remains full of strong and qualified candidates.