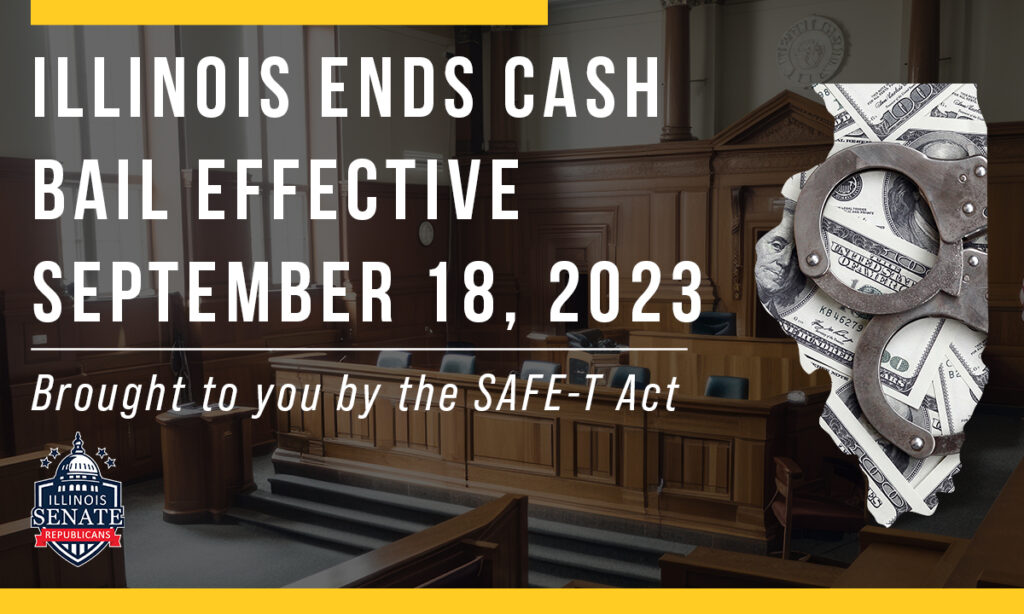 Since the final day of the 2021 lame-duck session, the SAFE-T Act has been highly criticized among the public, law enforcement, and state's attorneys. Now, 2.5 years later after court battles, the "no cash bail" provisions found within the law are set to take effect statewide Sept. 18.
Under the law, Illinois will replace its current cash bail system with a new set of strict standards that prosecutors must meet to be able to detain an individual pre-trial.
State Senator Dave Syverson (R-Cherry Valley) opposed the SAFE-T Act when it passed the General Assembly and says the law fails to address the financial impacts that the elimination of bail will have on counties and victim services. He also says that the law fails to provide judges enough discretion to be able to hold certain offenders in jail pre-trial, leading to a heightened risk to public safety.