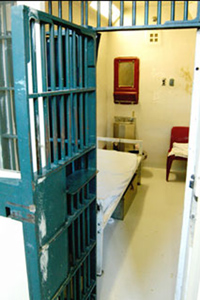 SPRINGFIELD – State Sen. Dave Syverson (R-Cherry Valley) released the following statement March 28 about the resignation of Oreal James and the failed Senate confirmation vote on Eleanor Wilson, two of Gov. JB Pritzker's most controversial appointees to the Illinois Prisoner Review Board (PRB).
"This is another blow to Gov. Pritzker's game-playing with his appointees to the Prisoner Review Board. He has been skirting the Illinois Constitution and doing all he can to prevent his appointees from coming before the Senate for the required confirmation process," Syverson said. "So many of these appointees have been working unchecked in an official capacity without first passing Constitutional muster. But our concerns are finally being heard."
"On March 28, a Pritzker PRB appointee resigned, and a second was rejected by a 15-31-0 vote of the Senate. Last week, another appointee was also defeated by a bipartisan vote," Syverson added. "The opposition to these PRB appointees was not mired in partisan politics, as many of the Governor's allies have claimed. We have been rightly concerned about the decisions being made by some of these nominees. They have released extremely dangerous criminals – police killers, violent rapists, and murderers – from prison."
The Illinois Constitution requires that appointees be confirmed by the Senate within 60 session days. Gov. Pritzker has often pulled his appointments right before the deadline, just to turn around and reappoint them to reset the 60-day clock – intentionally skirting the process outlined in the Constitution.