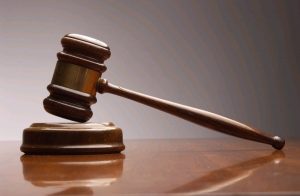 SPRINGFIELD – House Democrats have killed a bipartisan measure sponsored by State Sen. Dave Syverson (R-Cherry Valley) that would temporarily remove from office local elected officials charged with crimes that could put residents at risk.
"We were sending a strong message with this legislation – elected officials are not above the law," Syverson said. "It's very disappointing, and frankly hard to understand why House Democrats stopped a bill that would protect taxpayers and families. It will now be a year before this legislation can be reintroduced again."
Senate Bill 3460 was introduced in response to a case in Winnebago County where the County Coroner was charged with crimes that, if allowed to stay in office, would have directly put taxpayers and families at risk. A legal loophole allows countywide-elected officials to stay in office when they are charged with felony crimes that directly impact their roles as elected officials.
"The public is losing their confidence in the Legislature's ability to protect them. Witness the horrendous crime activity coming on the heels of the Majority Party forcing through its 'defunding of police' legislation last year. Then comes the indictment of former House Speaker Michael Madigan and a number of Chicago-area legislators. Now the Majority Party's action to kill a bill that would hold elected official accountable further sends the message that their leaders are not serious about protecting the public."
Approved by a unanimous Senate vote Feb. 25, Senate Bill 3460 gives local governments the tools to protect residents in cases when elected officials have been charged with crimes that put the public at risk. It creates a process to remove elected officials who are charged with crimes and placed on administrative leave until the courts can render a decision on their cases.
This legislation came as a request from Winnebago County Chairman Joe Chiarelli and was drafted by Winnebago County State's Attorney J. Hanley.